At City Auto Glass, your safety is our #1 priority! That's why we are a charter member and independently validated by the Auto Glass Safety Council (AGSC).
What is the AGSC?
The Auto Glass Safety Council is an accredited American National Standards Institute (ANSI) standards development organization. It has developed North America's only auto glass replacement standard, the AGRSS Standard (Automotive Glass Replacement Safety Standard ANSI/AGRSS 003-2015). The AGRSS Standard addresses procedures, education and product performance.
Why is AGSC important?
Because the glass in today's automobile is a structural component of the car, it is vitally important that it is installed correctly to protect you and your family in an accident. Your windshield and other adhesive bonded glass parts help to support the roof in a rollover and allows your airbags to deploy properly. If these parts are installed incorrectly, serious and often fatal injury may occur. To learn more about the AGSC and how important proper windshield installation is to your safety, watch the following video.
What is AGSC validation?
The AGSC performs a thorough and independent independent on-site validation by Orion Registrar, Inc of all registered companies to assure adherence to AGRSS. We are proud to have achieved AGSC validation each time with a perfect score.
How does using an AGSC validated shop protect me?
As an AGSC validated shop, we document lot numbers on all primers, adhesives, and glass parts that are used for your glass replacement. We also document temperature data at the time of installation and provide you with a safe drive-away time following your glass replacement. This record serves to provide you with complete documentation in the event of a product failure. Also, you will be notified of any product recalls. 
How can choosing an AGSC validated shop help me to protect the investment that I have made in my car?
By adhering to the AGRSS Standard, we can assure you that we will protect your investment and the future viability of glass replacement in your car. We follow strict product instructions provided by Dow Automotive and required by AGRSS to prevent rust from forming around the glass bonding areas and to mitigate rust when it is present to assure a safe installation.
How do I know if a shop is a validated AGSC shop?
Visit www.safewindshields.org to learn more about safe auto glass installation and to find a validated AGSC shop near you.
What if my vehicle has rust around the area that the glass bonds to?
We will remove as much of the rust that is possible and prime the affected areas with a rust inhibiting coating. However, this is not a long-term solution where rust decay is in an advanced state. We recommend you take further action by reading our rust documentation to determine what additional work is necessary based upon your particular circumstances.
What are Advanced Driver Assist Systems (ADAS) and what do they have to do with windshield replacement?
ADAS use computer connected sensors and cameras to assist and keep you safe while driving. In the image and video below you can learn about what these systems do and how they operate. In most cases, the vehicle manufacturer requires that certain types of ADAS need to be re-calibrated following windshield replacement. We will advise you of this requirement and make the necessary arrangements with your dealer or our automotive technology partner, Smart Express, to re-calibrate your ADAS following windshield replacement to assure your maximum safety.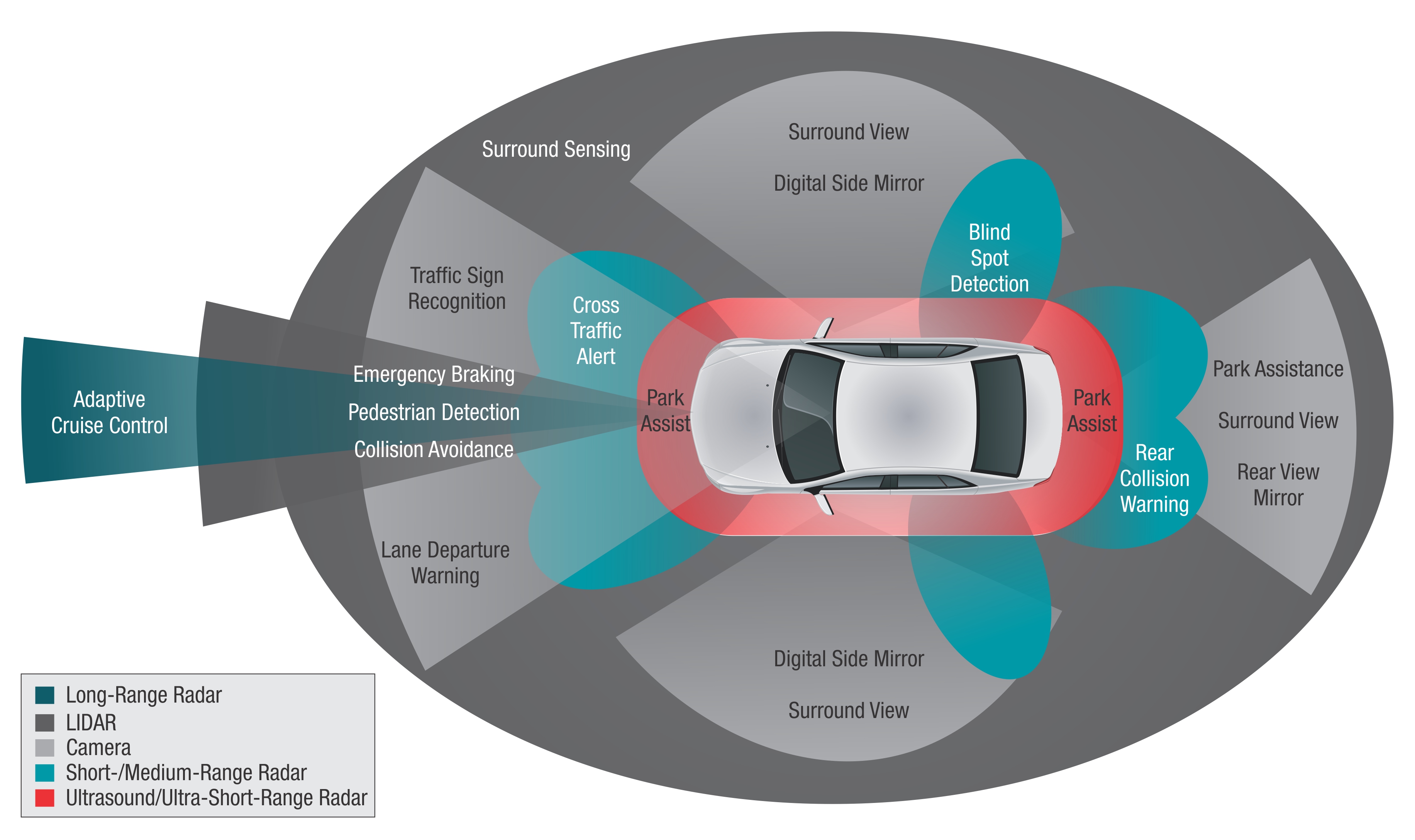 Do ADAS actually help to reduce traffic accidents and fatalities?
Here's what the Insurance Institute for Highway Safety's data shows.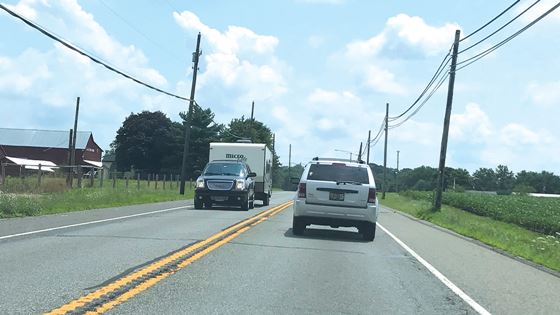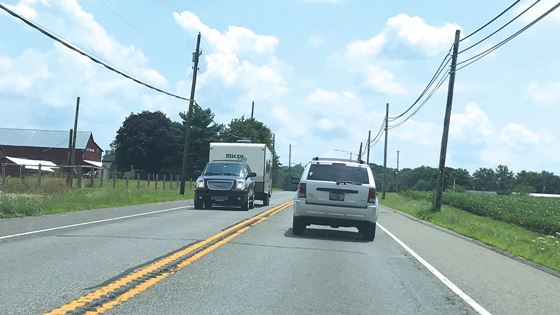 What if the dealership that I purchased my car from tells that re-calibration of the ADAS following windshield replacement is not necessary for my car?
Because ADAS is a relatively new technology, there are still a great many automotive dealerships that are unaware of the manufacturer's recommendations. If your chosen dealership states that re-calibration is not necessary, consult your owner's manual or ask the dealer to check the repair manual for your vehicle. For your maximum safety and convenience we partner with Smart Express in the markets we are in that they also serve. They are an industry leader in ADAS calibration and have factory-trained technicians equipped with the proper scan tools and original equipment manufacturer's programming software for nearly every major automotive manufacturer. Rest assured that they will perform the re-calibration properly, returning your vehicle to factory specifications which assures your maximum safety.