Another record-breaking year for the
City Auto Glass Walleye Classic!!
---
Dan and Jake Doherty broke records on their way to a first-place finish at the 12th annual City Auto Glass Walleye Classic, presented by American Family Insurance, on Saturday, May 20th on Lake Vermilion.
The Doherty's, both from Hibbing, brought in a tournament-record 15.28 pounds of walleyes, including a tournament-record 10-pound, 2-ounce beauty. For their efforts, the duo took home first-place prize money of $12,500, plus big fish money. The Doherty's total catch was just over two pounds more than the 2nd place team of Jonathan Neisen of Woodbury and Mike Neisen of St. Paul, who weighed 12.77 pounds of the state fish, including a 6-pound, 3-ounce prize.
3rd place honors went to Mike Lorenz of Chisholm and John Schweiberger of Hibbing, with 11.6 pounds. In 4th place were Josh Juaire of Brooklyn Park and Brandon Ward from Champlin with 11.3 pounds, while Jeff and Eric Berquist from Silver Bay rounded-out the top 5 with their catch of 10.81 pounds.
A record 110 boats fished this year's tourney, held out of the marina at Fortune Bay Resort Casino. 492 walleye, another tournament record, were weighed and released at this catch-and-release event.
Proceeds from this non-profit event produced by The CAG Foundation are used to fund merit-based college scholarships for area students.
Volunteer help played a key role in the event, including members of the Hibbing Kiwanis Club, City Auto Glass employees, and friends and family.
City Auto Glass is an employee-owned auto glass company, with shops located throughout Minnesota, and mobile glass service everywhere.
Next year's tournament will be held on Saturday, May 19th, the second Saturday of the Minnesota fishing season.
Complete results are available on Facebook and at www.cityautoglass.com/walleye-classic/full-2017-results/.
For more information, contact tournament chair Red Lowen @ 218-966-3866, or at redlowen@cityautoglass.com
---
A great many thanks to our Platinum Partners for their financial support of The CAG Foundation!

Since 1908, the First National Bank of Gilbert has been serving the Iron Range area. As an independent bank, the First National Bank of Gilbert treats you as a person, NOT a number! Their products and services are designed for the local community, and FNBG will serve you in a prompt, efficient, and friendly manner!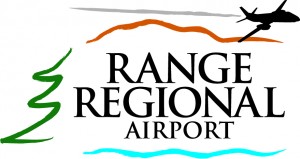 Range Regional Airport connects you to anywhere in the world! RRA is serviced by daily flights from Delta Connection (SkyWest), utilizing CRJ-200 regional jets. Other services include complete General Aviation services…ground transportation and lodging…FREE parking….plus, a new, state-of-the-art terminal!