Our tournament is now full! We are very grateful to all of the registered participants and sponsors for their support of the CAG Foundation!
If you wish to be placed on our waiting list please send a completed entry form with full payment.
---
The grand prize is $12,500 for winning the 12th Annual City Auto Glass Walleye Classic to be held on Saturday, May 20th, 2017!
---
---
New this year….the Minnesota DNR has changed the slot-size for walleyes on Lake Vermilion to 20-26 inches. This change will go into effect starting with the 2017 fishing opener on May 13th and will apply to this year's tournament.
Our 2016 tournament was our first to max-out our boat permit! We're anticipating that this year's tournament will have a full-field of 110 boats prior to May 20th so get your registration in early!
Fortune Bay Resort has reserved a block of rooms for anglers. Reservations can be made by calling 800-555-1714 and telling them you're fishing the City Auto Glass Walleye Classic.
---
A great many thanks to our Platinum Partners for their financial support of The CAG Foundation!

Since 1908, the First National Bank of Gilbert has been serving the Iron Range area. As an independent bank, the First National Bank of Gilbert treats you as a person, NOT a number! Their products and services are designed for the local community, and FNBG will serve you in a prompt, efficient, and friendly manner!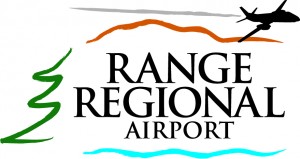 Range Regional Airport connects you to anywhere in the world! RRA is serviced by daily flights from Delta Connection (SkyWest), utilizing CRJ-200 regional jets. Other services include complete General Aviation services…ground transportation and lodging…FREE parking….plus, a new, state-of-the-art terminal!